And the answer is: NO. I am a compulsive over-packer. I love to have options and by options I mean an array of outfits in an attempt to not be what we call an 'outfit repeater'. However, I'm slowly learning that this is okay. The researcher in me set out to Google for insight on Italian street style and was not at all surprised to learn that this is a culture of well dressed men and women. I think that most Americans believe Europeans are born with this inherent sense of style; and while we are reaching for our Nike running shorts and t-shirts (this is me), they are throwing on dresses and blazers... effortlessly. Obviously, I'm not the most stylish girl to set foot in Europe, but I will certainly embrace this and try to pack pieces that are not only versatile but that I will actually wear for the sake of eliminating my need for options.
I'd heard of this before, but I think the 5 piece French wardrobe is very interesting and practical. It's based on minimalist five classic pieces that can continuously be interchanged; granted, these are not all of the pieces comprised in one's wardrobe but rather create a foundation to make outfits to suit all occasions. This is the mentality and inspiration I'm (trying) to uphold while picking and choosing through my closet.
1. Gap's take on a classic trench


2. J Brand skinny jeans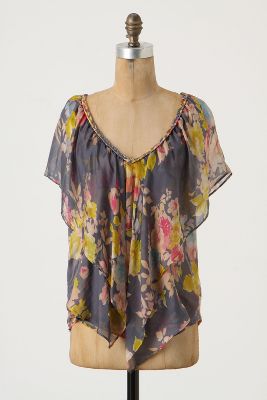 3. A pretty blouse by Anthropologie
4. The LBD also by Anthropologie


5. Michael Kor's ballet flat
I also found Julie's "What to Pack for a Trip to Europe" post SO helpful (and pics provided). You can check it out here.
Happy packing!